You can visit our Cottage Inn China website here.
Cottage Inn Pizza lovers can be found all over the Midwest, and now, our fan base as expanded into China! In November 2016, the Cottage Inn Pizza family welcomed our first international location in Qingdao, China, where residents and visitors alike can sample our fantastic pizzas and become lifelong fans.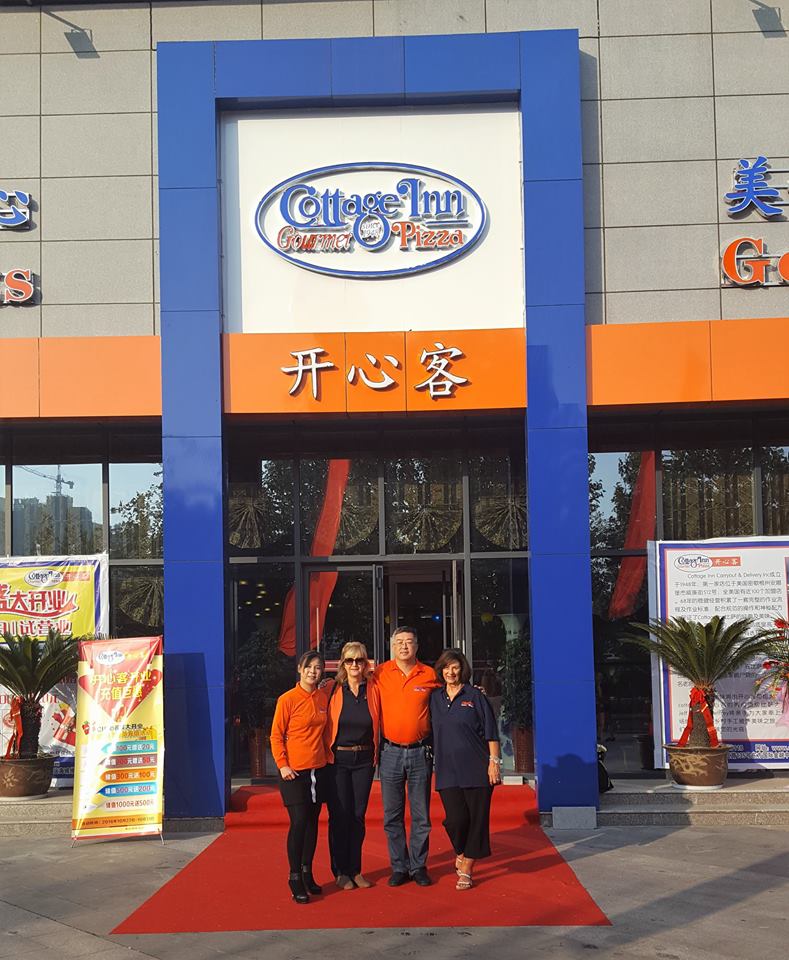 The Cottage Inn research and development team spent a lot of time defining the menu and finding the best products possible to continue the legacy of quality ingredients and gourmet experience that we provide at our locations in the Midwest. CEO George Michos has been heavily involved throughout the process to create the best version of Cottage Inn in this new international space. After 3 trips to the region over the 6 months, Cottage Inn Gourmet Pizza had the opportunity to meet with local distributors and suppliers to ensure that quality.
In-depth research was conducted to gain a full understanding of the taste preferences in the area and focus groups were called together so that the company could gather useful information about the culture of their new audience.  Furthermore, members of the development team spent time living in the Qingdao area temporarily in order to fully dedicate their time and energy to making sure every detail is addressed.
When asked about his stay in China, Training Manager Jeff Senecal stated, "Working with the China team has been a pleasure.  Their dedication to learning the craft and presenting a quality product has been encouraging.  I have no doubts that the company's continued expansion into international markets will be a success."
When speaking to any member of the Cottage Inn team, it is clear that the move to China is a monumental step in the company's history.  Staying true to the organization's "From Our Family to Yours" concept, this family owned business hopes to be an example of international success in its industry.
Currently, Cottage Inn Pizza has more than 50 U.S. locations and is set to add new locations in China to join the existing storefront in Qingdao.
You can visit our Cottage Inn China website here.