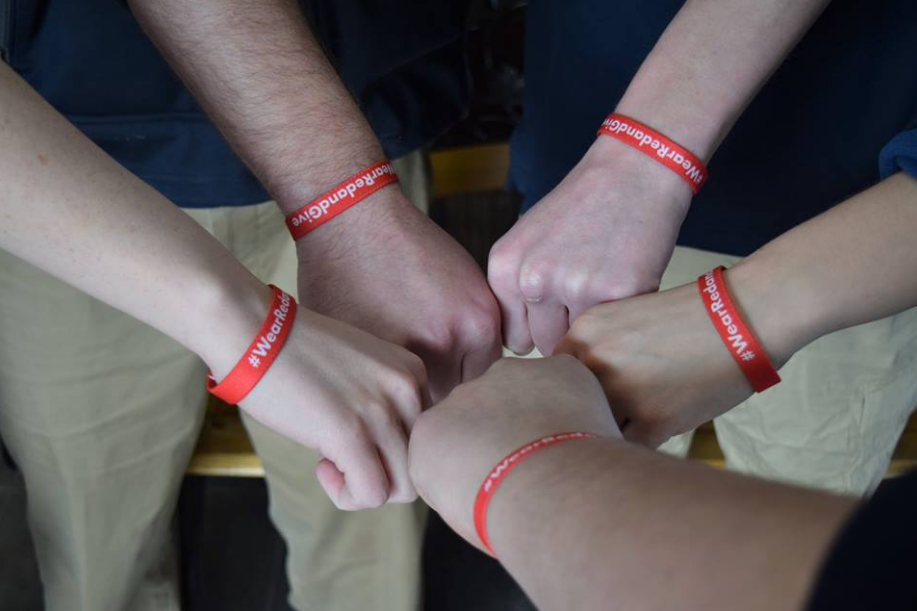 Why did Cottage Inn wear red all month? To bring awareness to a disease that is the number 1 killer amongst women, cardiovascular disease, which consists of heart conditions that can result in death. According to the American Heart Association (https://www.heart.org/en/news/category-womens-health), cardiovascular disease kills, on average 1 woman every 80 seconds. But, the American Heart Association also states that 80% of these deaths can be prevented. During the month of February, all corporate Cottage Inn Pizza location employees wore red armbands to help bring awareness to this fatal disease.
Red was chosen to be the awareness color for cardiovascular disease because it stands out. Red is a vibrant color that catches the eye of many. Red is powerful, courageous, confident, it tells a story of strength. For this reason, Cottage Inn Pizza stands strong for the battle against cardiovascular disease. Wearing red is for all the women who are battling cardiovascular disease and trying to prevent it.
Sodium is one of the biggest causes of cardiovascular disease. Although sodium can cause cardiovascular disease, you should never cut it completely from your diet. There are small changes you can make to limit sodium intake. Some examples may be, asking for wheat bread instead of white, or putting more veggies and less meat on a sandwich.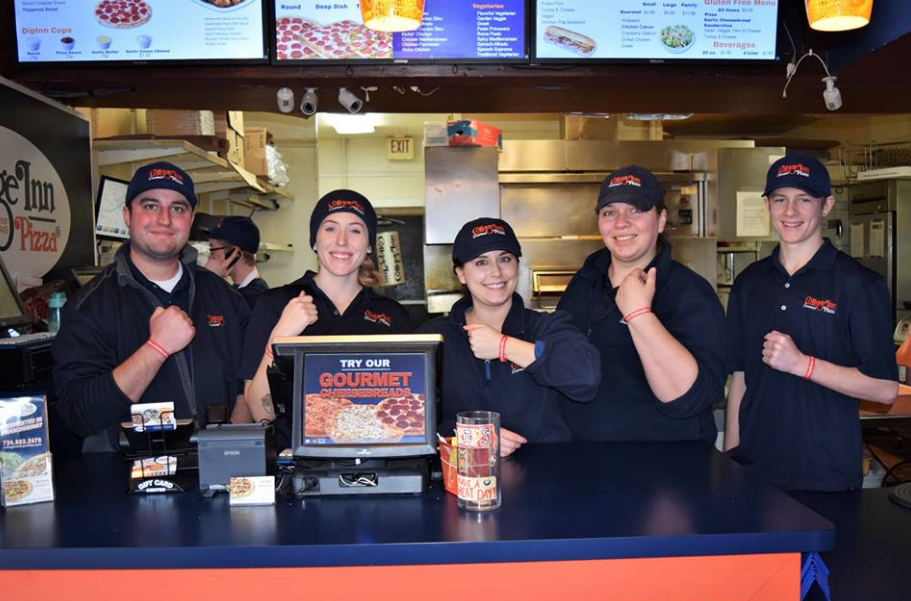 I know what you're thinking, how can we possibly eat Cottage Inn Pizza without taking in a bunch of sodium? Here's the secret. You can still enjoy our delicious pizza in a healthy way, instead of getting pizza sauce, ask for oil as the base. When deciding on toppings put more vegetables and one type of meat. Cheese also contains a significant amount of sodium. While our 3-cheese blend is a must, we offer the option of light cheese on any pizza, so your pizza will still have the delicious taste with less sodium. These simple changes to your pizza can help prevent cardiovascular disease but still let you enjoy some delicious pizza.
Raising awareness for Cardiovascular Disease amongst women is very important to Cottage Inn Pizza. Join us while we help support the battle that women have with cardiovascular disease. (https://www.goredforwomen.org/)
Every month, Cottage Inn Pizza is focusing on one major cause, follow along with our outreach on our https://cottageinn.com/blog/.