How to Redeem Your Cottage Inn Loyalty Points
Who doesn't love free pizza? If you've ordered online with us before, you're already on your way to a free pizza! Play the video above to learn how to redeem your loyalty points for free food. We'll take you through the process step-by-step. You'll be eating free pizza in no time!
GET EXCLUSIVE PIZZA DEALS
With a loyalty account, you'll earn points every time you order online. Whether you're ordering from your smartphone, computer, or tablet, you can be sure that you're always earning rewards! With every dollar you spend, you'll earn one loyalty point. You can redeem these points to receive free pizza, cheese bread, chicken wings, and more! The best part? It couldn't be easier! Just select your location from the list below, sign up for a loyalty account, and you'll be all set to start earning points today.
find your cottage inn location below
Signing up is easy! Just select your local Cottage Inn Pizza from the list below. Then, just fill out your information in the form provided. Be sure to check the box to receive coupons and promotions from Cottage Inn Pizza. You'll receive exclusive, personalized coupons so you can be sure you're always getting the best deal.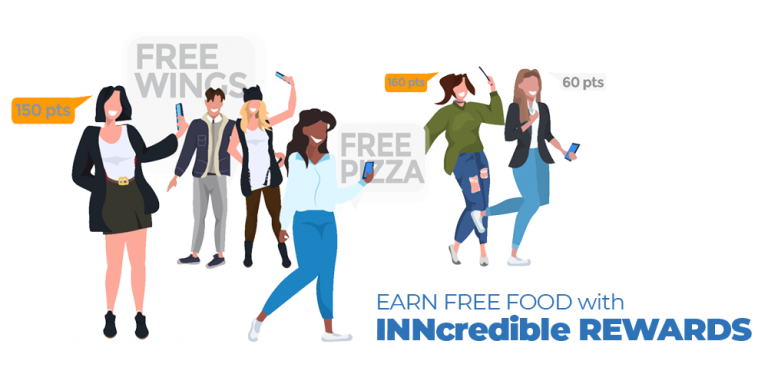 Cottage Inn Pizza Rewards program is open to US residents 13+ with a account who have registered for the program and who order from participating Cottage Inn's locations only. Point redemption valid only for online orders from participating locations in the US. See full terms and conditions here.
If you have any questions, please email us at [email protected]
Please note that all coupons or promotions received through the program are not valid at The Original Cottage Inn Restaurant in Ann Arbor, MI.