Buckle up, NASCAR fans! Cottage Inn Pizza is back at Michigan International Speedway for the summer. Cottage Inn has been the official pizza sponsor at MIS since 2011. For the past eight years, we have provided tasty cheese and pepperoni pizzas to fans at NASCAR's fastest track.
On race days, we bake thousands of delicious pizzas onsite, which allows us to fuel NASCAR fans all weekend long. We sell pizza at our grandstand and in tents throughout the day, but we also bring pizza to fans late into the night. Our specially marked Cottage Inn golf carts allow us to deliver directly to campsites until well after midnight. With 9,000 individual campsites, Michigan International Speedway has one of the largest campground populations of all the NASCAR-sanctioned racetracks. We are honored to serve such a large community of enthusiastic NASCAR fans.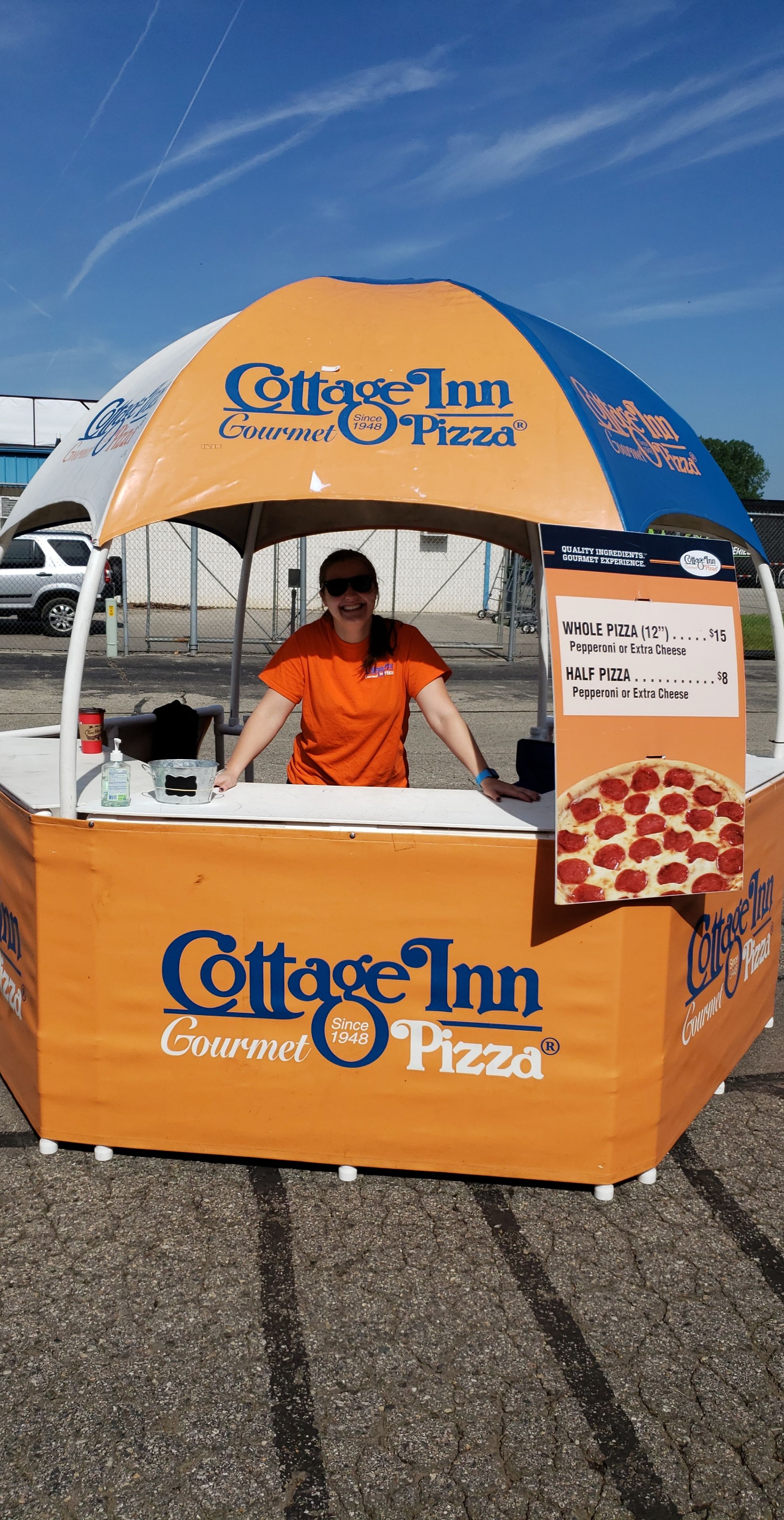 Cottage Inn Pizza kicked off the season with the Firekeepers Casino 400 race on Sunday, June 9. We wanted to celebrate our first race, so we decided to send free tickets to five lucky fans! Out of more than 120 entries on Facebook and Instagram, we randomly selected five winners to attend our first race. Congratulations to Sabrina, Amanda, Steev, Sally, and Carrie! Even though the race was delayed due to heavy rain, our winners still had a great time hanging out at the track.
Sabrina was able to attend the race with her husband and father-in law for a special weekend. She says that they "had a great time" and "enjoyed the entire weekend" together.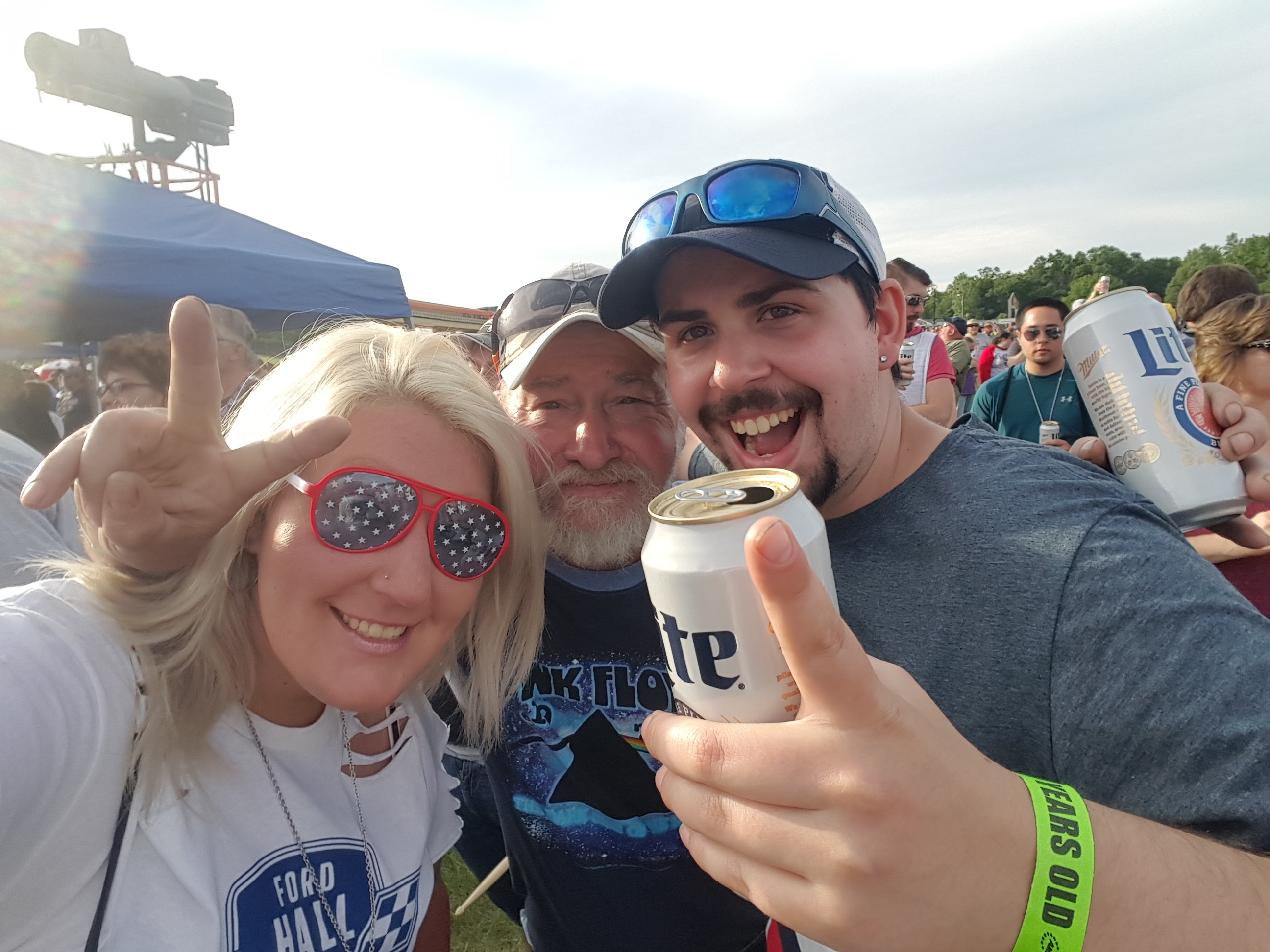 Amanda and her guest didn't let the rain delay stop them from enjoying the day. Here they are snapping a photo in front of the track!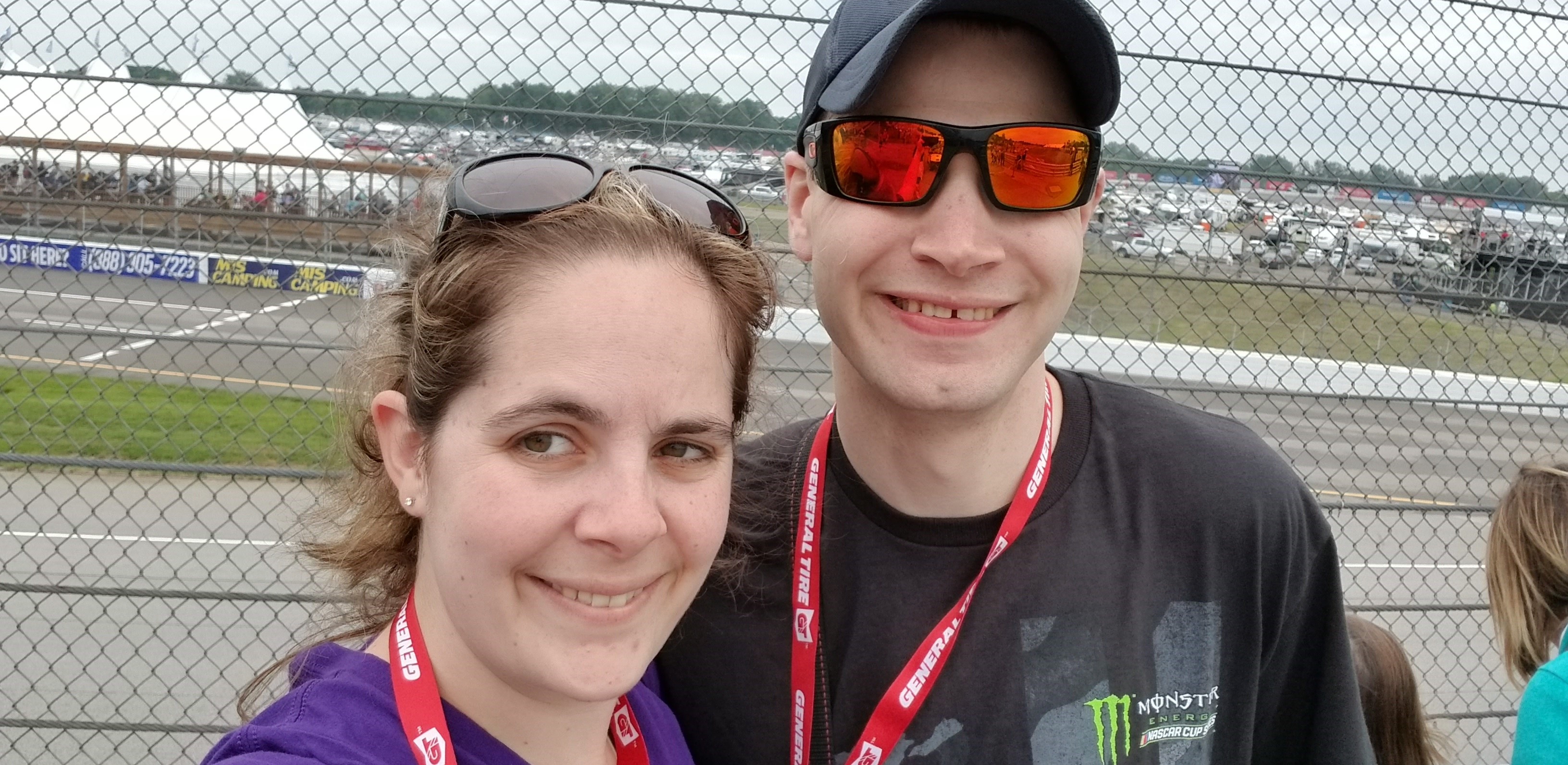 Congratulations to our winners! Thank you all for your entries and we'll see you at the track this summer.
Don't miss our next contest! We will be giving away more tickets for the NASCAR race in August. Follow us on social media to be sure you won't miss out.
Facebook: https://facebook.com/cottageinn
Twitter: https://twitter.com/cottageinn
Instagram: https://instagram.com/cottageinnpizza