It's time for a pizza poll! We can all agree that pizza is one of the most-loved foods in America. The beauty of pizza is that the possibilities are almost endless. Whether you're craving chicken, steak, BBQ sauce, or tons of veggies, there is a perfect pizza out there for everyone! At Cottage Inn Pizza, we appreciate all pizza toppings and their potential to create delicious gourmet pizza masterpieces. However, with so many pizza options available, we're bound to disagree on which pizzas are best.
Some toppings, like pepperoni, are loved worldwide. In fact, a 2016 study conducted by the Harris Poll found that pepperoni is the #1 most loved topping in the United States! Others, however, can spark heated debate among pizza lovers everywhere. Pineapples, for example, are one of the most controversial pizza toppings of all time. While many people can't go without their Hawaiian pizza fix, others cringe at the thought of pineapple on pizza. Whether you're a pineapple lover, pineapple hater, a meat lover, or strictly veggie, it's time to see how your pizza opinions stack up against other pizza lovers!
Let's get started!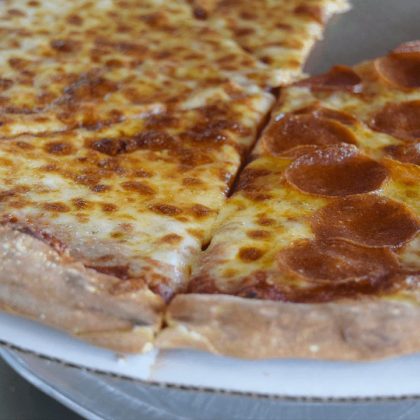 How did your answers match up? Let us know on Twitter, Facebook, or Instagram! Be sure to share this pizza poll and see how your friend's answers compare to yours.